Who we are
The company is a system provider and aims at national as well as international trade with electronic speedometer systems.
For more than two decades, SYINICS RAIL has been providing its expertise in the fields of data recording and safe vehicle operation.
Our clientele includes: Vehicle manufacturers, vehicle suppliers, municipal transport companies, national and private railway companies as well as other operators of large vehicle fleets in public transport (e.g. post office, fire brigade etc.).
Our services include system consulting, customer-specific implementation, training and service. This also includes planning, verification of the specifications with regard to system suitability, programming and parameterisation, system tests, user training and support in the first operating phase.
The engineering team accompanies commissioning and prepares the documents for the accreditation body.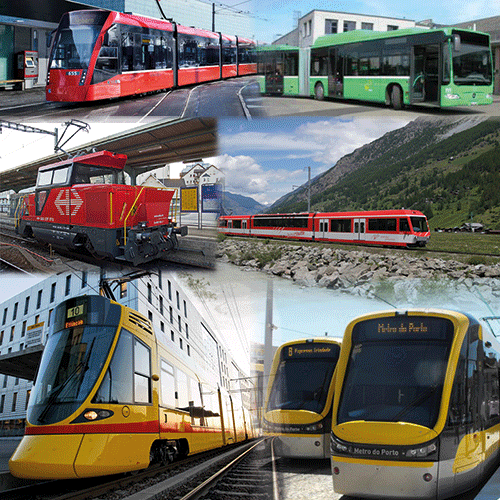 History
1993 Foundation of the company PS-Trade GmbH with the purpose to provide equipment for railway technology
1993 Development cooperation with the company SYNICS AG in Regensdorf
1994 Foundation of the company SERATEC Verkehrstechnik Schweiz GmbH with headquarters in Belp
1994 Market launch of the data logger and control unit TRAS 1000
2001 Sale of the TRAS system with the number 1000
2008 Renaming of the company SERATEC Verkehrstechnik GmbH to SYNICS RAIL GmbH
2008 Start of the development of the TRAS successor asis VS-100
2011 Market launch of the data recording and control unit asis VS-100
2015 Approval as safety system up to SIL-3 for rack railways and other applications
2017 Market launch of WLAN data transmission and central storage (DDO)